About Sompo Japan DC Securities
Message from Management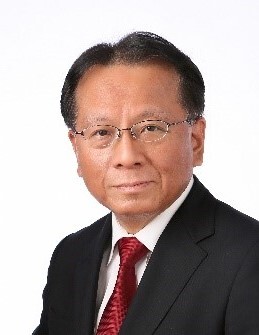 As President and CEO of Sompo Japan DC Securities Inc., I would like to express our sincere gratitude for your continued patronage.
As a member of Sompo Group, which is pursuing a goal to become a corporate group capable of providing the highest standards of products and services contributing to security, health and well-being of our customers, Sompo Japan DC Securities is offering a range of services totally dedicated to "Defined Contribution pension plan".
As you are aware, Japan is on the way to a super-aging society. In this surroundings, defined contribution pension system in which participants manage theirs assets at individual level to build assets for their post-retirement lives, has become popular. Different from common asset managements, since preferential tax treatment is applicable with the system, more and more people have started at a young age and proactively made use of this system as life savings in addition to their public pension plans.
Sompo Japan DC Securities provides end-to-end services from implementation to plan administration of Japanese corporate DC plans. This unique "bundled service" model is based on integrated record-keeping and plan administration services, offering seamless and convenient service delivery. We originally founded this unique service model based on know-how and expertise from the US 401(k) and this kind of one-stop service is rarely seen in other parts of Japan. Since the start of our business as the nation's first defined contribution plan administrator in May,1999, many companies in a wide range of industries have appointed us as plan administrator for their defined contribution pension plans and we established a strong presence in the market as the highest rank plan administrator in terms of the number of approved plans.
It is our greatest strength that we can directly hear the voice of customers: both participants and plan sponsors through our unique bundled support system. We will work together with our customers aiming at creating a society with bright futures where people can live with peace of mind even when getting old. We are committed to helping our customers find the best solutions for their retirement needs and every employee of Sompo Japan DC Securities will make concentrated efforts together as one to live up the high expectation of each of our customers and offer the greater-than-expected service to our customers.
Masahiro Muraki
President and Chief Executive Officer
Sompo Japan DC Securities Inc.
Corporate Profile